'

Grey Lady' editorial calls for dropping of 44-year ban

Rating of drug with LSD and heroin 'an increasing absurdity'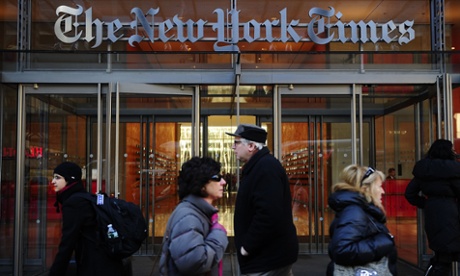 The Times editorial board argued that the 44-year-old ban was as outdated as the federal ban on alcohol during the Prohibition era from 1920 to 1933. Under the headline "Repeal Prohibition, Again", the paper argued that the government was out of step with public opinion and states' wishes and should not stand in the way of the growing use of the drug – both medically and recreationally.
On a web page featuring a graphic in which the stars on a stylised US flag turned into marijuana leaves, the Times said that while there was still an "honest debate" among scientists about the health effects of marijuana, "we believe that the evidence is overwhelming that addiction and dependence are relatively minor problems, especially compared with alcohol and tobacco".
The piece pointed to the latest Pew Research Centre poll, which showed that since last year a majority of Americans, 54%, have supported legalisation of marijuana. In 1991, more than three quarters of Americans thought the drug should be illegal, a figure that was still at 57% in 2008.
The Times also pointed out that there were 658,000 arrests for marijuana possession in 2012, according to FBI figures, compared with just 256,000 for cocaine, heroine and their derivatives. There are no record of any deaths in the US from a marijuana overdose, the paper said.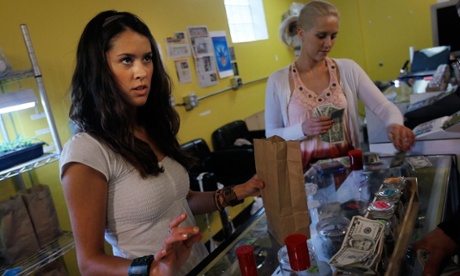 The expression of so progressive and colourful an opinion is a surprising move from a newspaper so earnest in its coverage that it is nicknamed "the Grey Lady". The Times said it would publish a series of articles in coming weeks to support its call for "unambiguous federal action" to end the ban.
Cuomo has also drawn up a tight list of serious illnesses for which doctors can prescribe the drug, including cancer, Aids, Parkinson's disease and multiple sclerosis – and not the more vague condition of "chronic pain" that is widely used, and in some cases abused, in many other states to have legalised medical marijuana.